CHAPTER / CHAPITRE (REFERENCE LETTER)
CHAPTER / CHAPITRE (REFERENCE LETTER)
NE PAS REGARDER LE SOLEIL DANS LES YEUX
DON'T LOOK THE SUN IN THE EYE
WHAT THE DIRECTOR OF NUIT BLANCHE PARIS HAS TO SAY ABOUT US :
A night time Contemporary art exhibition in the city of Paris, Nuit Blanche attracts more then one million visitors every year and showcases all forms of contemporary art creation to cater all type of audiences. On this occasion, the digital art duo N2U has demonstrated their capacity to federate all those audiences by exhibiting a work of art combining simultaneously interactivity and poetry with their installation CHIROMANCY during the NUIT BLANCHE 2018.
At the heart of the historical quarter Le marais, within the walls of the Neuve Saint Pierre School, the visitors were invited to discover fragmented alternative futures, in a a reverse shadow play where shadow gave way to light. Thanks to hands movement, dreamlike evocations were nourishing a narrative storyline.
And as far as the logistic aspect of the project, complicated at time, the collective has demonstrated their rigour, their skillfulness and their ability to federate.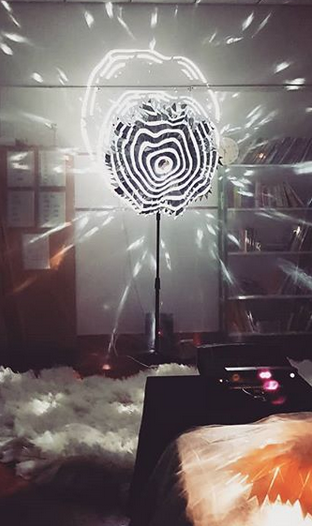 "ONE THE MOST BEAUTIFUL INSTALLATION AT PARIS NUIT BLANCHE 2018"
LA REBELLION CULTURELLE (INSTAGRAM INFLUENCER)
Eye's Walk Festival in Syros, Greece
FRONT PAGE OF THE LEADING CULTURE WEB SITE IN GREECE
(A CAPTION FROM "ANDALUCIA" WAS CHOSEN TO REPRESENT THE FESTIVAL IN THE MEDIA)
"Breaking Culture" Meteoriti at Santa Maria della Scala Museum
Art Video International Festival in Jerusalem
Front Page of the official guide to Jerusalem "I travel Jerusalem"
(A CAPTION FROM "ANDALUCIA" was chosen to represent the festival IN The media)
Tri Postal' Maker Faire Lille
Press regarding the Feux Sacrés / Sacred Fires exhibition